TechSur Solutions presents our Total Engagement package, which mechanizes and automates the process of IT Modernization, and packages it all together into actually-integrated applications. Total Engagement means a focus on the total experience of each user in your agency. Our user-centric approach makes government work life more flexible, efficient, and even fun – really!
Our framework is built to have a multi-experience level. Using multiple views and overall experiences of customers, employees, users, we can create a unique path for digital transformation. We aim to increase revenue and profits by achieving adaptive and resilient Total experience business results.

Proactiveness to anticipate customer needs and personalization of the service, to understand that it is not just another number ore the key factors we have adopted to e1sure better customer and user experience. The end goal ism optimize experiences for everyone, whoever is involved in the transformation.
We believe the government deserves a terrific user experience that provides Total Engagement with actually-integrated applications
Begins and Ends with Users
The Total Engagement package is made up of three parts: a repeatable DevSecOps platform; crazy-cool and advanced technology/services; and a focus on the total experience of the user.

TechSur's DevSecOps


REPLAY
Provides a repeatable, plug and play platform for DevSecOps to produce quicker, more secure code

Tech to the max. Government agencies need it all, at different levels, during different times. TechSur's Tech SURROUND is a complete integrated experience across all technologies

Brings it all together for users an actual Enterprise strategy, offering end-to-end integration with all systems and contractors. Allows for common processes and patterns to be executed in a predictable manner
We at Techsur aims to provide the best, effective, efficient, and modular deliverables and Composable applications that make it easier to use and reuse code, accelerating the time to market for new software solutions and releasing enterprise value, i.e., business-centric modular components. We aim to provide the best of the services by using the below strategies: • We solve complex problems with simple software solutions • We deliver technology that eliminates the need to choose between efficiency and effectiveness. This happens when composable applications pave the way to use and reuse code, accelerating the time to market for new software solutions and releasing enterprise value.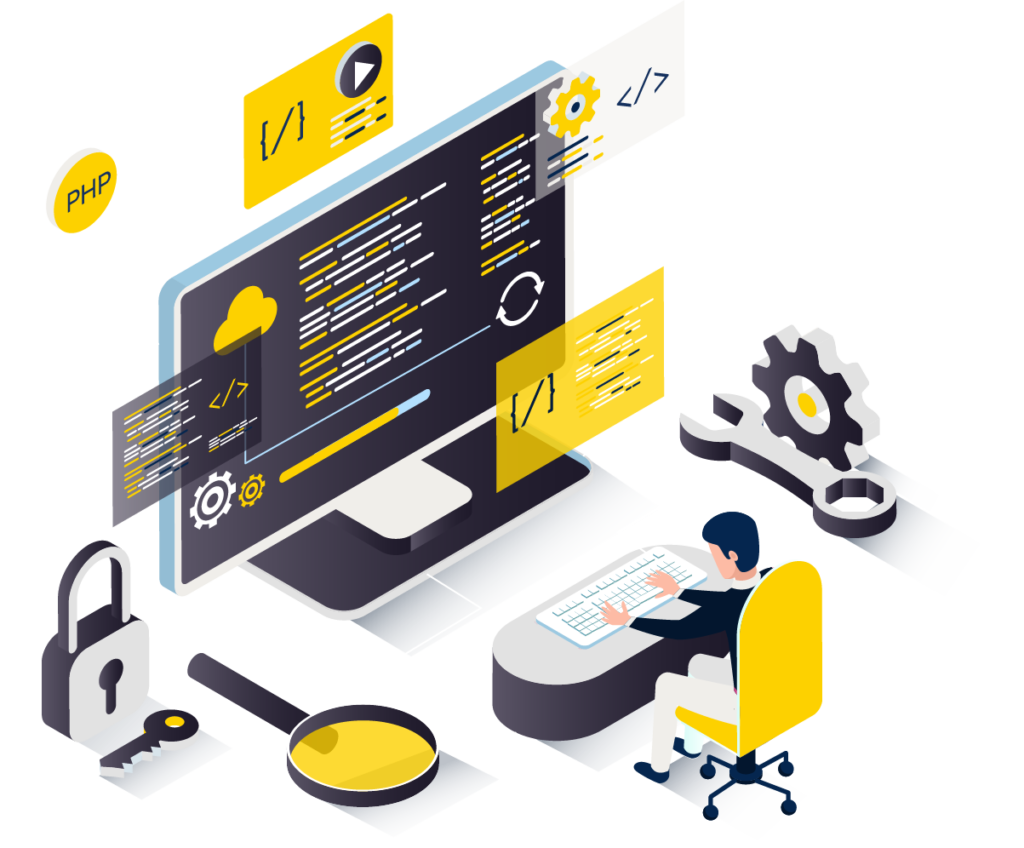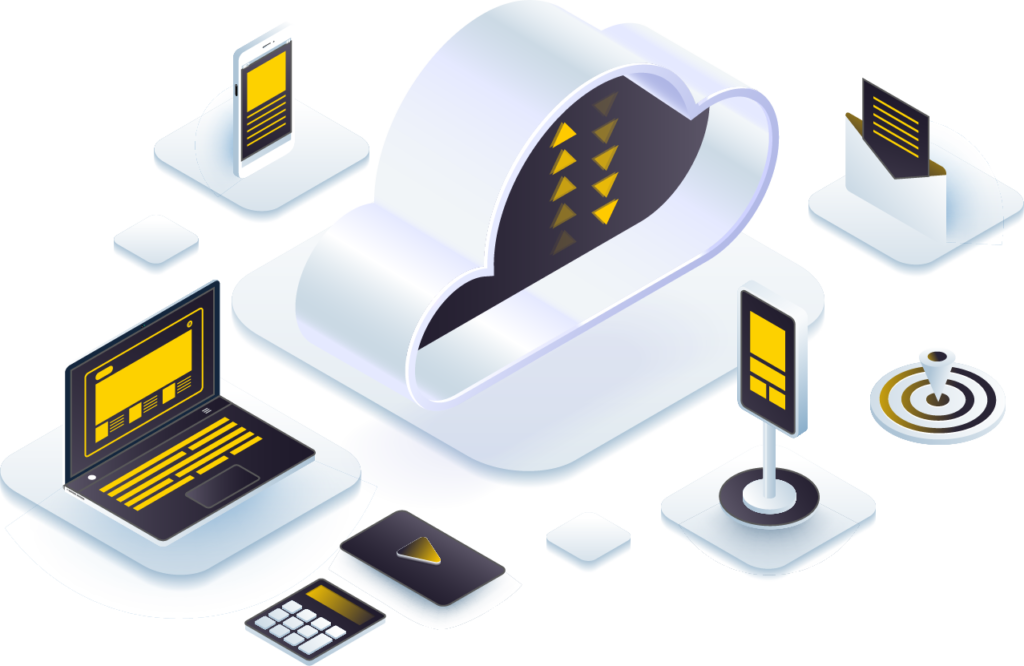 Intending for a digitally evolved company, cloud-based technology becomes a priority to achieve the same. Solutions that are built nowadays are mature models that can adapt to any environment. With cost & time efficiency in mind, the approach is built to have a mature and stable model that is easier to follow. We use this technology to build new application architectures that are resilient, elastic, and agile, which makes it quick to respond to rapid digital change. We migrated from the "lift and switch" platform to the Cloud-Native platform to enable this with other results. More resilient, elastic, and agile-enabled applications built and supported by CMPs provides scalable IT-related capabilities "as a service" lo technology creators using Internet technologies.
Al is trained in a way that it can determine the present and future computing needs. This ADAPTIVE Al in Techsur (which is in the process of getting evolved towards digitalization) plays a very important role.

We want to help enterprises harness the power of Artificial Intelligence. This framework integrates Al technologies to drive advanced automated tasks with actionable results from core business processes to the added value chain.

Hence Adaptive AI, being robust, agile, and efficient, adds to the future of Techsur, with more reliability and accuracy.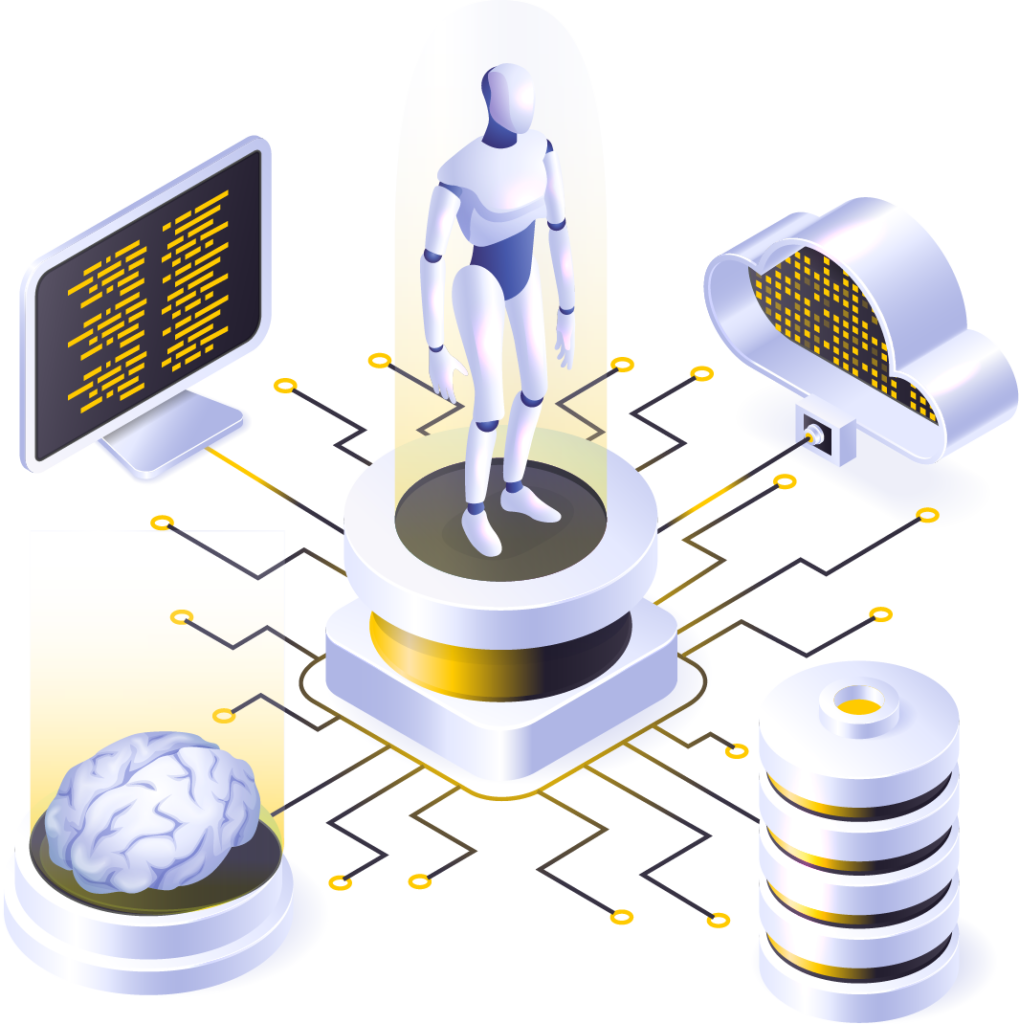 TechSur's Cornerstone Approach to Solution Building