COAST GUARD: EMERGING TECH
Empowering Digital Transformation: Navigate the Future with Agile Solutions and Modernized Systems
A fast-paced digital landscape requires that government agencies implement agile development with comprehensive support and advanced security measures for their systems and applications. Legacy systems and applications can often struggle to keep pace with evolving operational needs, becoming a hindrance to mission delivery and optimal productivity.
Our team of digital transformation experts offer emerging technologies and digital services that focus on agile development, adaptive maintenance, and the enhancement of systems and applications. Let's dive into the latest research in Emerging Tech and apply those best practices to the United States Coast Guard (USCG).
APPLYING RESEARCH TO USCG CHALLENGES
Explore how our technology research can contribute to tackling practical challenges and improve both existing and future USCG systems.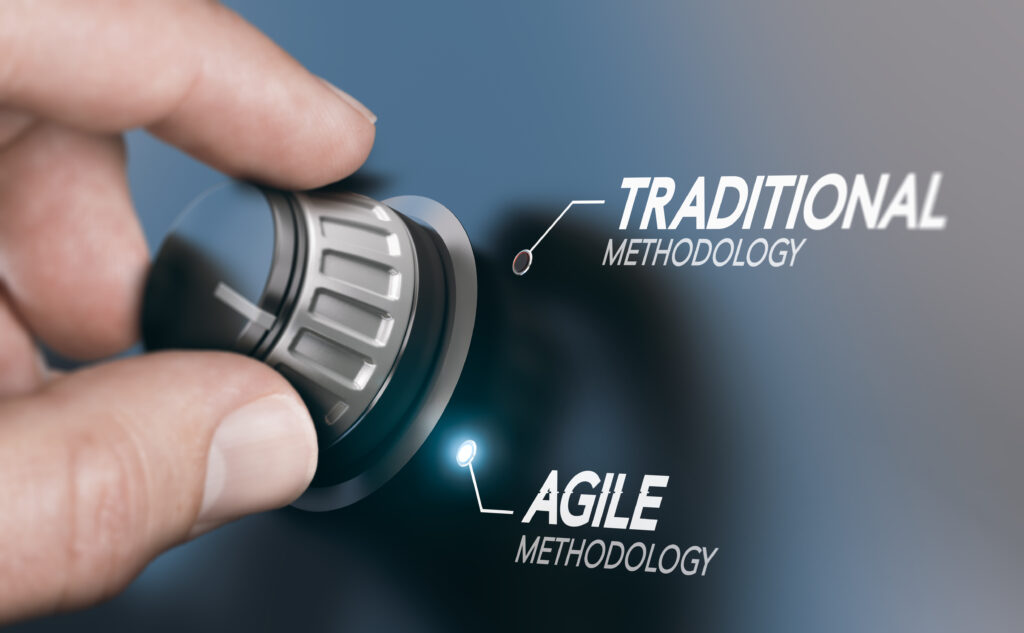 Aligning Agile Development Practices with Full Lifecycle Support Requirements
September 18, 2023
Navigating the vast seas of digital transformation, the United States Coast Guard (USCG) faces the immense challenge of managing its complex portfolio throughout their entire lifecycle. Agile development methodologies offer a compelling solution, enabling iterative, customer-centric, and collaborative practices. By integrating Agile principles into full lifecycle support, the USCG can benefit from increased responsiveness to changing requirements, improved collaboration among stakeholders, and a faster delivery of high-quality software products. This white paper charts the course for this Agile transformation, placing emphasis on building teams, tools, and a culture conducive to change.
ADOPTING AGILE PRACTICES: A KEY TO MODERNIZING LEGACY SYSTEMS
July 24, 2023
Discover how Agile methodologies are revitalizing aging Federal legacy systems in our recent article. Dive deeper into an exemplary case where the Department of Homeland Security (DHS) agency, U.S. Citizenship and Immigration Services (USCIS), used Agile in their Electronic Immigration System (ELIS) transformation, aided by TechSur. The project, focused on the Form I-90 application and USCIS Immigrant Fee Payment platform, leveraged Agile principles for weekly system updates, user feedback, and continuous improvement, resulting in constant enhancements, efficient problem-solving, and heightened user satisfaction.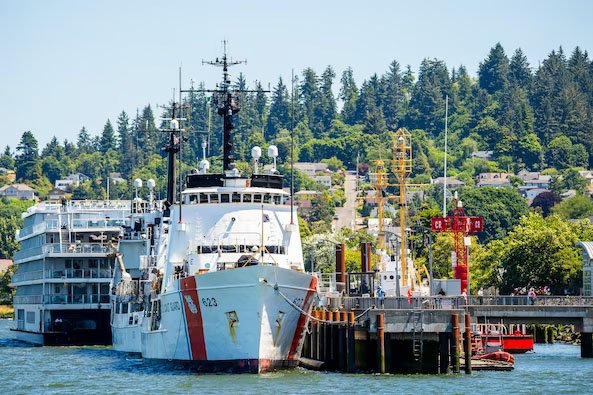 Techsur's DevSecOps Approach to Strengthening FEMA's Cybersecurity
May 2, 2023
Details a successful project where TechSur Solutions implemented DevSecOps to enhance a Federal agency's cybersecurity posture and highlights best practices that can be implemented at FEMA.
empowering the emergency management workforce through AI and Machine Learning
April 18, 2023
Examine the potential applications of Artificial Intelligence and Machine Learning in emergency management, such as resource allocation, disaster response, and recovery efforts.
We strive to optimize FEMA grants management systems, aiming to make disaster response funding more efficient, transparent, and accessible. Secure and efficient solutions empower your agency to make risk-informed decisions and respond rapidly to emergencies. 
Leveraging AI & Data Analytics for Climate Resilient Decision-Making
DOWNLOAD WHITEPAPER VIA FORM
Explores how Artificial Intelligence and data analytics can improve climate literacy and risk-informed decision-making. Discusses the potential benefits to FEMA of predictive modeling, real-time data analysis, and visualization tools.
The primary drivers for IT modernization at government organizations, according to a recent Splunk survey, include replacing aging systems (52%), improving the delivery of mission objectives and citizen experience (48%), and enhancing security posture and reducing agency risk (37%). The urgent need for modernization stems from the vulnerability and high maintenance costs of older systems, and their lack of flexibility and agility to integrate with modern IT systems, which results in difficulty in maintaining service levels and customer experience on par with private sector counterparts.

IN THE (COAST GUARD) NEWS
Stay informed with the latest USCG modernization updates, policy changes, and success stories.
March 17, 2023
Admiral Thad W. Allen, who served as the 23rd Commandant of the U.S. Coast Guard from 2006 to 2010, implemented reforms and modernizations across the Coast Guard to make it a "change-centric" organization capable of adapting to future challenges, while also pioneering the use of social media in the Federal government. During his tenure, he led responses to significant national and international incidents, deepened ties with other armed services and the private sector, and notably spearheaded the nation's response to the Deepwater Horizon oil spill even after his term as Commandant had ended. Read more at Homeland Security Today.
March 15, 2023
The U.S. Coast Guard's cloud and data branch, housed within the Command, Control, Communication, Computer, Cyber and Intelligence (C5I) Service Center, is in the process of rapid modernization centered on transitioning to the cloud and enhancing its data infrastructure for improved decision making. In this Federal News Network article, Jonathan White, the Coast Guard's cloud and data branch chief commander, said the objective is to keep applications as detached as possible from data and to establish a continuous integration, continuous delivery (CI/CD) pipeline.
May 11, 2023
Adm. Linda Fagan, commandant of the U.S. Coast Guard, emphasized the need for the organization to manage and harness decades of data and information technology during a recent Brookings Institution event. "We have been on a digital journey as an organization," said Fagan, adding that the Coast Guard is focused on leveraging its databases, improving data-driven decision making, and preparing for the potential use of artificial intelligence and machine learning.

June 16, 2022
As Federal agencies grapple with rapid digital transformation necessitated by challenges like COVID-19, cybersecurity threats, and changing regulations, low-code application development emerges as a crucial tool, offering a cost-effective and expedited route to deliver solutions. Read how a TechSur partner (REI Systems) helps to reduce the complexity of development and infrastructural operations, enhancing productivity, increasing risk management, and enabling heightened security with low-code platforms.
Contact TechSur Solutions today for a customized Capability Briefing and see how our digital modernization experience can help you achieve USCG strategic goals. Our comprehensive suite of services for both modernized and legacy systems incorporates preventative, corrective, and adaptive maintenance, ensuring optimal performance and continuity in an ever-evolving technological landscape.