GSA's 21st Century Government 
Outpacing Elite Commercial Companies, Producing Next-Gen Business Solutions
Today's government agencies face a rising tide of demand for better customer experience (CX). The rapidly evolving tech landscape requires solutions that are adaptable, intuitive, and user-centric. GSA's current applications and acquisition platforms need to fully align with the modern user's expectations, to avoid potential inefficiencies and frustrations.
TechSur is uniquely positioned as a bridge between intricate technological solutions and genuine human engagement. We understand the nuances of federal enterprise, yet we're agile, innovative, and deeply committed to the user experience. Our tech is the backstage; the spotlight is on engagement.
RESEARCH FOR REAL-WORLD CHALLENGES
IMPROVING ACQUISITION PLATFORMS WITH HUMAN-CENTERED DESIGN (HCD)
November 16, 2023
Highlights the importance of understanding the needs of end-users in the development of acquisition platforms. The article outlines the steps involved in incorporating HCD principles, emphasizing how these steps can significantly enhance the user experience. Particularly focuses on the benefits of HCD-driven interfaces for government procurement officials, demonstrating how these interfaces can streamline processes and improve efficiency in governmental acquisition tasks.
HOW OMB'S UPDATE ON FEDERAL DIGITAL EXPERIENCES MEANS IMPROVED PUBLIC SERVICES
November 13, 2023
The Office of Management and Budget (OMB) has recently issued a directive that showcases the U.S. government's commitment to adopting modern technologies, digital experiences and improving public interactions. For federal agencies, grasping the depth of this guidance can lead to transformative change in service delivery. Let's explore the transformative potential this memo holds for reshaping the way agencies connect with the public.
A FRAMEWORK FOR GSA SOLUTIONS
The gap between evolving technology demands and current systems can lead to inefficiencies and missed opportunities in serving the public with top-tier acquisition platforms at a faster pace. TechSur's Total Engagement Framework integrates DevSecOps, a Cloud foundation, Ethical AI, and User Experience (UX) built with Human-Centered Design (HCD) principles to bridge this gap, ensuring GSA's technology solutions are built with a business product mentality where each element drives the ultimate goal – a superior Customer Experience (CX).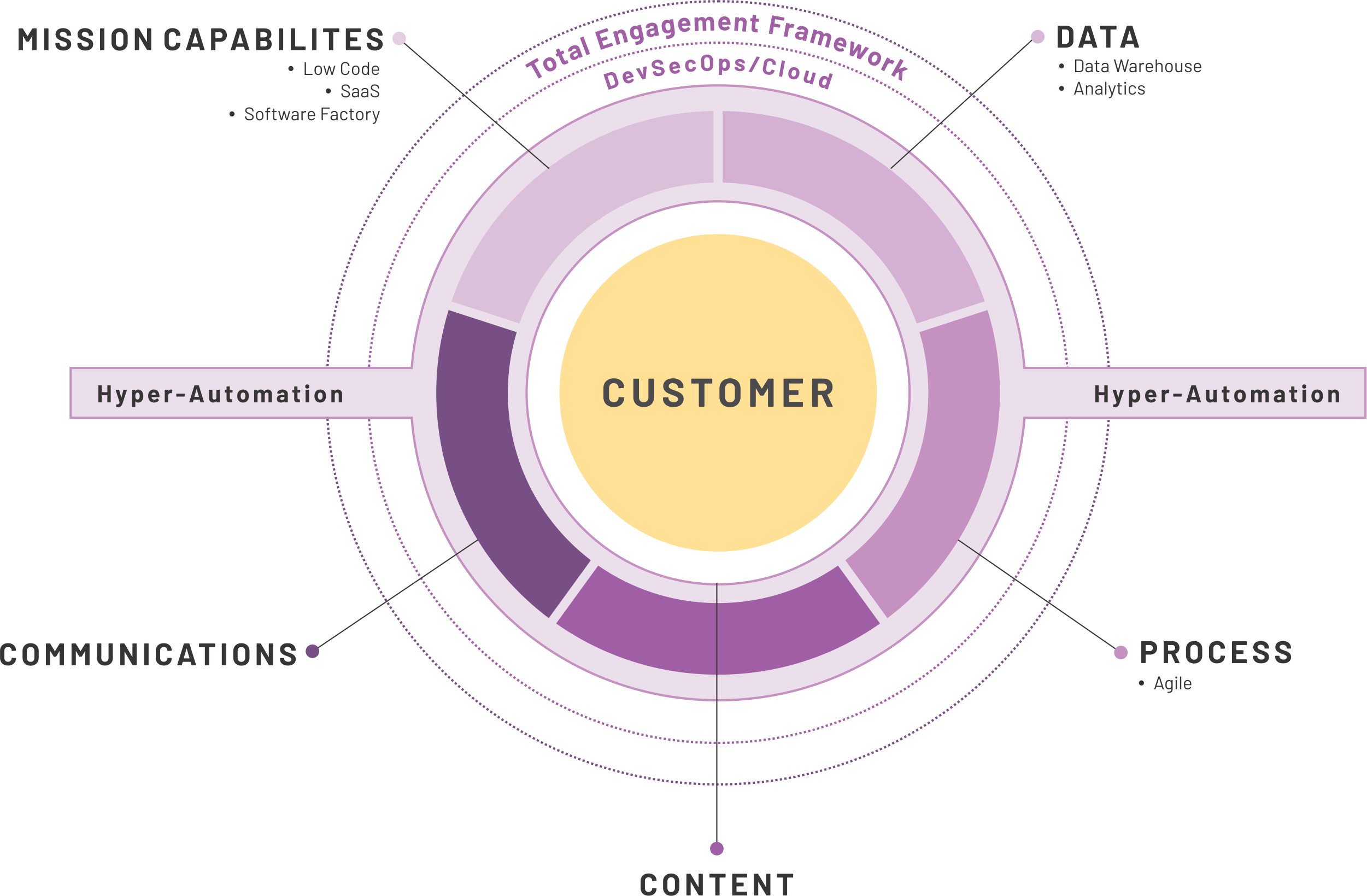 ETHICAL ARTIFICIAL INTELLIGENCE AT GSA
AI promises to drive the growth of the United States economy and improve the quality of life of all Americans. The Executive Order on the Safe, Secure, and Trustworthy Development and Use of Artificial Intelligence was signed on October 30, 2023. According to a White House Fact Sheet, "the Executive Order establishes new standards for AI safety and security, protects Americans' privacy, advances equity and civil rights, stands up for consumers and workers, promotes innovation and competition, advances American leadership around the world, and more."
As TechSur guides our federal customers to adopt ethical AI implementations, we refer our customers and our engineers to GSA's Center of Excellence (CoE) for Artificial Intelligence. As GSA and other federal agencies spearhead AI use cases and implementations, ethical guidelines and long-term implications must be considered at every step of the way. No AI project can be allowed to procede without transparent, accountable, and non-discriminatory algorithms and programs. Ethical AI ensures fairness and avoids biases.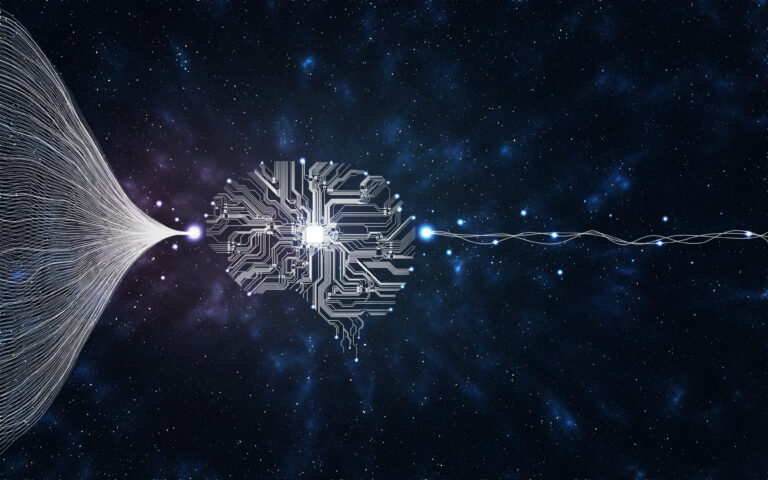 Stay informed with the latest GSA modernization updates, acquisition platform initiatives, ethical AI guidelines, policy changes, and success stories.
October 30, 2023
U.S. General Services Administration (GSA) Administrator Robin Carnahan: "This crucial Executive Order on AI is another important example of how the Biden-Harris Administration is leading the way in responsibly using emerging technologies to benefit the American people. Today's action represents a comprehensive approach–grounded in key principles such as safety and privacy–to ensure that we can leverage AI to help government deliver better for the people we serve, while mitigating its risks."
2023
The GSA U.S. Digital Corps is a two‑year fellowship for early‑career technologists where members will work every day to make a difference in high-impact areas including customer experience, public health, cybersecurity, and equity. Applications to be a 2024 U.S. Digital Corps Fellow are open until November 17. 
September 7, 2023

Beginning in FY24, GSA's Federal Acquisition Service will implement a planned reorganization of several business lines to meet the needs of federal customers and simplify interactions with GSA. Most changes will be seamless to GSA customers and industry partners as FAS replaces its legacy regional structures with a centralized reporting model. "We will continue to maintain offices and expertise in local communities across the country and throughout the world," said FAS Commissioner Sonny Hashmi. "Our regional-based employees aren't going away, but this shift to our structure will meet the growing demand from our customers that FAS respond holistically when it comes to contracting assistance."
August 29, 2023
MeriTalk interviews the General Services Administration's long-time CIO David Shive on "the unavoidable challenge of putting artificial intelligence (AI) technologies to work, and also how to evolve the government tech workforce to meet the demands of the next evolution in tech thinking and practices. … Just about everything we do here in GSA IT – my shop – in support of the agency's business mission is really all about people. When I take a look at the disruptors that are in the marketplace that might affect and change people, AI is central to that view."
Contact TechSur Solutions today for a customized Capability Briefing and see how our digital modernization experience can help you achieve GSA strategic goals. Our Total Engagement Framework delivers a package built with DevSecOps, using Cloud-Native Application Development, using Ethical AI and Hyper-Automation drivers to deliver a superior Customer Experience.
Engaging Technology. Empowering Government.