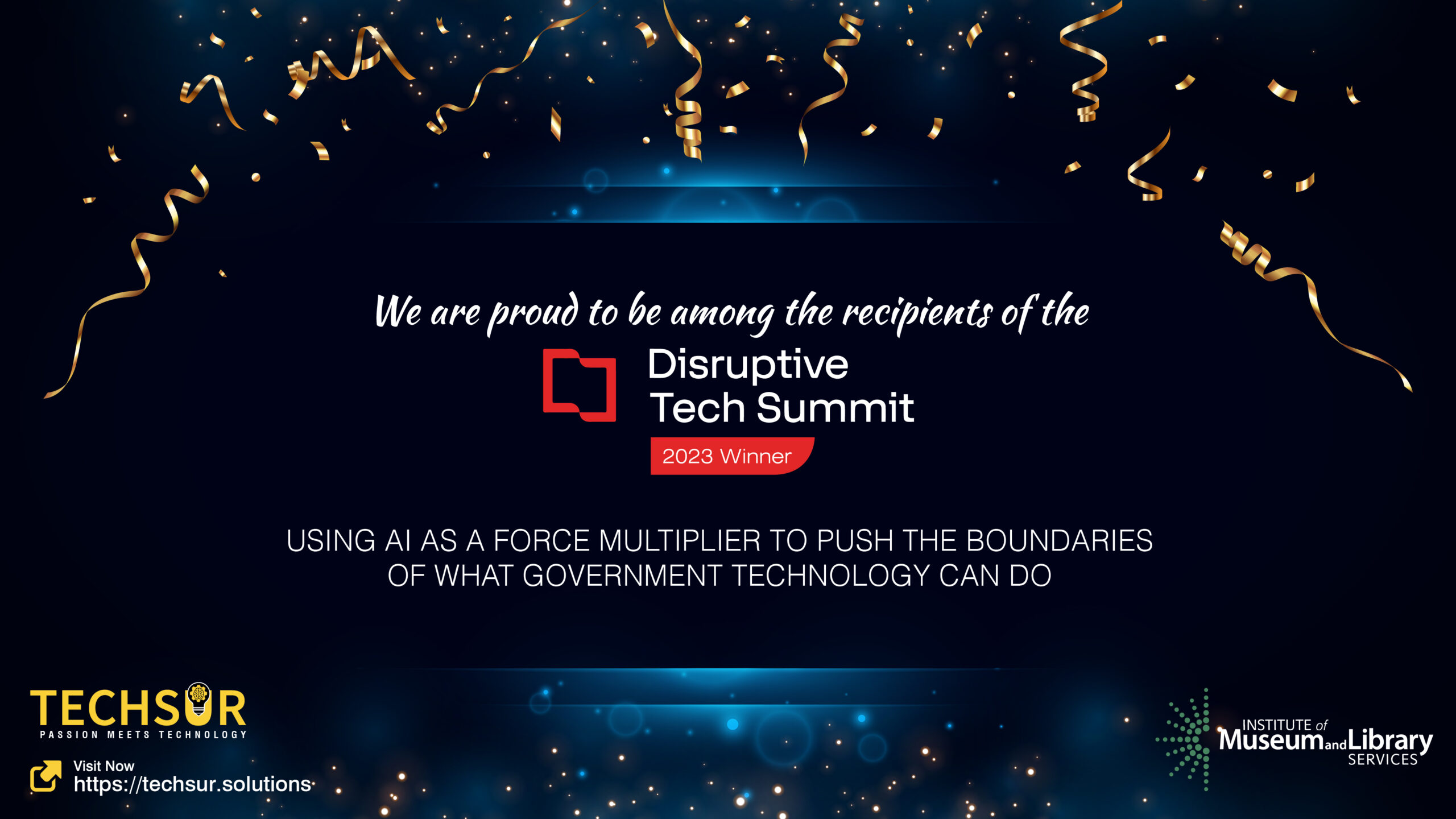 TechSur Solutions implemented Adaptive Artificial Intelligence (AI) to deliver solutions at the Institute of Museum and Library Services (IMLS), an independent agency of the U.S. Federal government which provides library grants, museum grants, policy development, and research. The IMLS First Check Program was originally performed by Program Officers going through application files and databases to validate a grants application manually, taking up to 2 weeks. With TechSur's First Check Program,  application reviews happen in a fraction of the time, saving thousands of manpower hours and resources. TechSur Solutions is delighted to announce that FORUM (formerly FedHealthIT) have recognized the IMLS First Check Program with a 2023 Disruptive Technology Award! This award recognized Federal IT Programs that are working every day to take calculated risks and positively disrupt the Federal market.
At IMLS, TechSur AI Engineers:
created digitized PDFs from unstructured data to structured;
implemented Robotic Process Automation (RPA) to streamline the verification process;
used Natural Language Processing (NLP) to extract key data elements and document similarities, summarizations, and keyword searches; and,
employed image detection for legal document verification.
As a result, the tool automates 95% of the First Check rules which allows Program Officers to focus on validating tool's results and performing rule checks outside of the tool's scope. TechSur Solutions looks forward to accepting this honor at the #DisruptiveTechSummit on April 12, 2023. Congratulations to all the other winners of this prestigious award!
@FedHealthIT