In the modern digital world, the way organizations manage their security has dramatically changed. As a result of the increase in remote work, cyber threats, and the adoption of cloud-based technologies, organizations are looking for new ways to secure their data and systems. This is where zero-trust architecture comes into play.
On May 2021, an executive order was issued that required the U.S. Federal government agencies to invest in technology and personnel in order to make it easier to access cybersecurity data, migrate to secure cloud architectures faster and work towards a zero-trust architecture.
Following this, government organizations are constantly striving to implement and strengthen a zero-trust architecture. Fortunately, as one of the leading cloud-based platforms, ServiceNow can provide invaluable assistance in this endeavor, allowing for the integration of people, processes, and systems within a secure framework. 
Why is
Zero-Trust Architecture
Important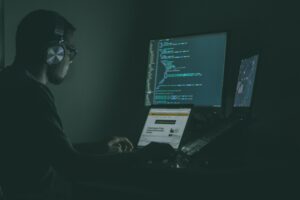 Zero-trust architecture is a security approach that assumes that all network traffic, whether internal or external, is untrusted until proven otherwise. The aim of this approach is to reduce the attack surface and prevent unauthorized access to the network. This is particularly important for federal government organization. These organizations handle sensitive information and must maintain a high level of security. With the increasing number of cyber threats and the complexity of modern networks, traditional perimeter-based security models are no longer sufficient.
A zero-trust architecture provides a more comprehensive and flexible security solution, allowing federal government organizations to better protect their critical assets and data. By implementing such a security architecture, organizations can reduce their risk of security breaches and improve their overall security posture.
Improving
Zero-Trust Architecture
in Federal Government Organizations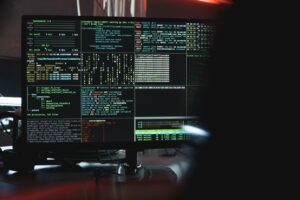 Federal Government Organizations can enhance their zero-trust architecture through the utilization of ServiceNow. The Now Platform offers several solutions and integrations to support a comprehensive security strategy. This includes automating processes and streamlining security operations. Here are some prominent ways federal government organizations can leverage the capabilities of ServiceNow to augment their security architecture.
Establishing a
ServiceNow
Platform 
Establishing a ServiceNow platform can significantly improve the zero-trust architecture of government agencies. The platform offers a centralized, unified data model and powerful cross-functional workflows. This can streamline security operations and enhance communication between people, functions, and systems. With the ability to automate security processes, ServiceNow makes it easier for government agencies to enforce their zero-trust policies and reduce the risk of security breaches. 
Additionally, the platform provides a variety of security-focused solutions and integrations. This includes multi-factor authentication, encryption, access control, and continuous monitoring. These features support government agencies in their efforts to improve the overall efficiency and effectiveness of their security operations. In turn, this helps to ensure the protection of sensitive information and assets.
Integrating with Existing Security Tools and Systems 
Another way to improve zero-trust architecture is by integrating ServiceNow with existing security tools and systems. This integration enhances network visibility. Better visibility allows for quicker identification of potential threats and enabling organizations to secure a robust zero-trust environment. 
The combination of security tools and the Now Platform provides a coordinated response to security events. With this organizations can set up automated processes to alert security personnel and quarantine devices that may be compromised. Further, they can patch vulnerable assets, and suspend accounts that appear to be suspicious. Also, the Now Platform provides a unified view of security information and risk. This enables administrators to make informed decisions with the help of streamlined, real-time data.
Implementing Policies 
By implementing security policies, federal government organizations can ensure that only authorized users have access to sensitive data or systems. This will help protect critical assets from malicious actors by establishing a secure zero-trust architecture with defined security policies. These policies include controlling hardware and software configurations on the production network, onboarding new capabilities, software packages, services, IT hardware, cloud providers, and personnel roles.
Using the Now Platform, federal government organizations can create robust and secure onboarding workflows to ensure that all purchases and installations are properly evaluated for security and risk. This can provide a layer of governance to the acquisition process. Such governance will make sure that all technology purchases are in line with agency policy.
Zero-Trust Architecture for Government: A New Era of Cybersecurity
Zero-trust architecture is a critical aspect of modern cybersecurity, and ServiceNow provides an effective solution for organizations looking to augment their security systems. With its single data model, powerful cross-functional workflows, and automation capabilities, ServiceNow is a highly secure and effective solution for organizations looking to implement the zero-trust architecture. As cyber threats continue to increase, organizations must take steps to augment their security systems, and ServiceNow provides a solution that will help organizations stay ahead of the curve.
TechSur Solutions understands the nuances of governmental operations and the importance of cloud integration to enhance operations and security. Our team of experts is here to assist government agencies in cloud deployments. We work to ensure a streamlined transition from legacy systems to cloud infrastructure with no compromise on security.