Citizens seek fast, straightforward interactions with their government agencies. Governments may contact constituents, attend to their demands for knowledge, services, and transactions, and then answer those needs with the aid of a citizen engagement system. It is essential for organizations to integrate an efficient strategy that pays close attention to relevant parties within the administration. Especially in order to foresee demands and invent alternatives before dilemmas arise. This allows the government to deliver timely solutions to citizens to address their current needs. The integration of Amazon cloud helps achieve just that.
To enhance citizen engagement systems and the process of interaction with the administration, government agencies across the United States are utilizing the Amazon cloud and strengthening it with AI. Due to the cloud, governments are investing in the forthcoming wave of multichannel services. These omnichannel technologies and AI enhancements minimize direct interaction constraints on personnel. They can consolidate input locations to free resources for more essential operations. Further, AI enhancements decrease and eliminate latency for company personnel and their consumers and enhance the constituent communication process. 
Benefits of AWS Platforms and Services 
With more than 7,500 federal organizations utilizing AWS, the need for U.S. government organizations to strike an equilibrium between affordability/flexibility and cybersecurity, accountability, and dependability has increased significantly. AWS has regularly assisted in navigation related to regulatory concerns linked to cloud services. It has further helped in overcoming government conformity difficulties posed by cloud computing. It is feasible to accomplish operations with a consistent set of tools, a continuous supply of new features, and the versatility to grow quickly with the objective. This is mainly due to AWS's cloud hosting competency throughout all classification levels.
Amazon Connect-Enabled Constituent Services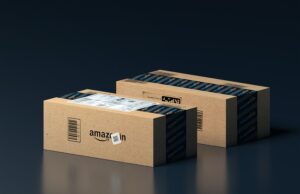 Amazon Connect is an omnichannel, virtualized client service platform that enables organizations to deliver strong, less expensive customer care. 
Regions of the US, such as King County, and Washington, utilize the Amazon cloud to guarantee that citizens have easy, fair access to the amenities they seek. They go further than the call center services, adopting a proactive and sympathetic stance. The Amazon Customer Relationship Management (CRM) system is now integrated with digital assistants (Amazon AI bots) across multiple channels. This includes voice, web, text, and social media, giving everyone accessibility anytime, anywhere, on any system. Instances involve generating information that is uniform across all mediums and improving accessibility for individuals who understand a different language or have hearing and vision issues.
Washington, DC, provided contact center employees with Amazon Connect so they could provide smoother and more affordable services to customers. The self-service program for DC's Child Support Services Division, inaugurated in 2010 on a single network, cost more than $1 million to deploy over ten months. Repairs and maintenance cost far more than $75,000 each year. It took about six months and no extra expenditure to implement the same functionality utilizing Amazon Connect. Using Amazon Connect, contact centers can gather information from many sources, such as agent broadcasts and contact trace data, and store it in a centralized data lake where authorized users can view the client information.
Benefits of Amazon Cloud AI Enhancements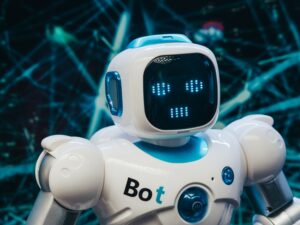 To enhance constituent engagement operations outside of office hours, governments are quickly implementing AI-enabled technological devices. These include chatbots and digital voice assistants that are accessible around the clock. These modulation schemes can also deliver data and services via gadgets and software that users are already accustomed to and at ease using. Individuals can use speech, text, and the telephone to access a centralized data and service request center. 80% of the incoming flow in governmental contact centers is for data requests that require the same response for one inquiry as it is for 1,000. Amazon AI can liberate resources from mechanical, repetitive work so administrators can concentrate on higher-order activities. 
For various governments around the US, Citibot, an Amazon Web Services (AWS) Partner, creates AI-powered chatbots. Amazon Lex is a service used by Citibot to create intelligent interface designs for both text and voice programs. Citibot sought to add a generic search feature to more efficiently utilize selected FAQ information and recent statistical sources from numerous targeted websites. Ultimately, this increases the versatility of their chatbot for powerful new inquiry kinds. Citibot used the Web Connector Tool from TensorIoT, an AWS Partner, and Amazon Kendra, an enterprise web service, to create an all-purpose search system. 
Pre-trained AI technologies from AWS offer pre-made expertise for workflows and services.  AI services are simple to incorporate with platforms for solving typical use cases. These include tailored suggestions, upgrading contact centers, boosting protection and reliability, and raising consumer engagement. Government organizations can benefit from reliability and precision from continuously-learning APIs. This is because these APIs leverage the same deep learning technique that underpins Amazon.com and ML Services. The AWS is sufficiently developed using computer vision to classify resources, spot anomalies, and boost processes with autonomous supervision.
Amazon cloud adoption makes communication, establishment, and transfer of data easier while also strengthening IT infrastructures across different government sectors. TechSur Solutions solves your problems with Amazon cloud technology to enhance various communication tasks. Learn more about our enterprise cloud solutions and how dedicated we are to increase flexibility for government operations.