While handling the raft of responsibilities that come with government operations, several cities, counties, and states have been seeing the need to implement emerging technologies to optimize their efficiency. In the new normal, when process management, logistics, and other operations have become more dynamic, bots are increasing in adoption as government agencies globally try to keep up with evolving demands. 
Governments can use bots to simplify their business tasks and address public queries, making themselves more relatable to people and also making their lives easier. An easier life equals more productivity, a great equation for success. 
Additionally, bots allow governments to solve the most complex technical challenges in day-to-day operations. The use cases for bots are plentiful, allowing governments to become flexible and realize many of the benefits that insurance, travel, and real estate sectors have already been experiencing for a while now. 
How Do Bots Work for Governments?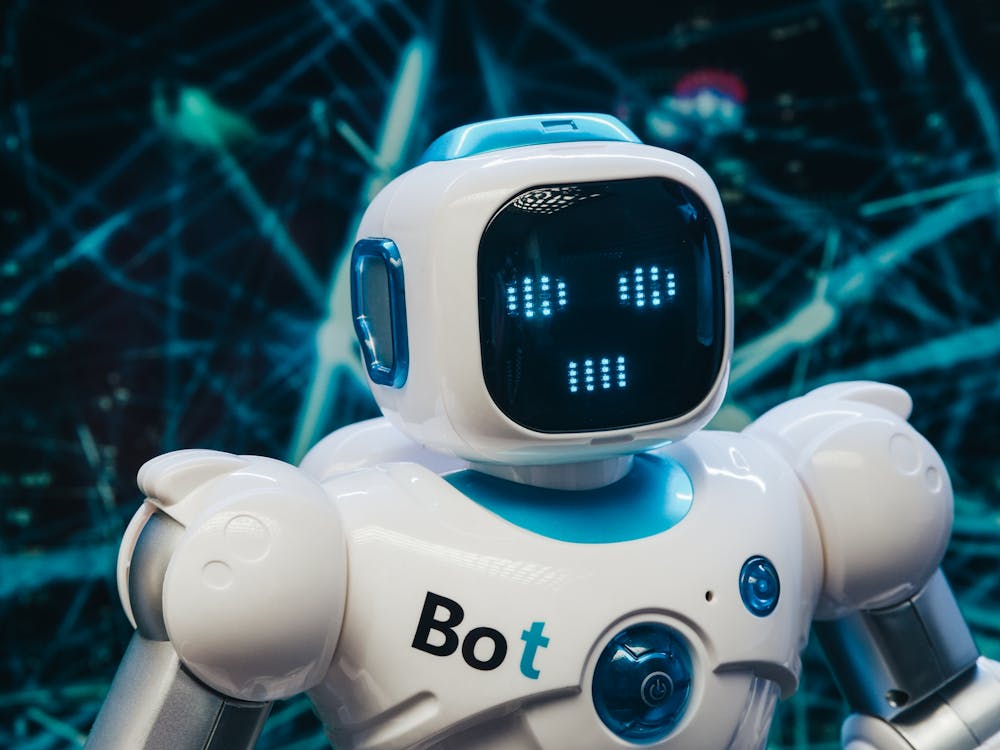 Government bots use artificial intelligence (AI) algorithms to handle the massive intake of questions from the public, both online and through phone calls. These bots have a definitive list of questions that they can answer at a moment's notice, with IT departments typically configuring the bots before releasing them in live time to respond to questions quickly. 
Increasingly, governments have been adopting bots as more people inquire about pandemic-related affairs, healthcare, and unemployment benefits. They leverage hyper-automation to quickly identify and automate as many business and IT processes as possible. 
Bots can be used to prevent fraud in transactions by collecting related data and processes to validate records as well as identify unusual patterns through fraud detection mechanisms. They also perform follow-up actions to prevent threat actors from stealing information. Alternatively, they automate document processing, adding speed to the processing of invoices, receipts, purchase orders, medical records, and prescriptions. With document automation, government bots can extract and validate data while helping to generate new documents. 
Use Cases of Government Bots Handling Information 
Government bots can help the public sector manage tax information, meeting the requests of enquirers who have questions about tax filing documents, deadlines, and similar requests. Alternatively, these bots can help layout and publish information regarding important public matters such as major construction plans or community events. 
Bots can also display public transportation timetables without users having to navigate different portals to access such information. 
For business owners seeking permits from the government to open businesses or rent land for business use, government bots can help owners understand the rules and regulations regarding issuing business permits. 
Also, for immigration purposes, bots allow immigrants to consistently follow up on their application status or pose any general questions about documentation or visa length. 
The Department of Motor Vehicles (DMV) has also been using bots to automate its most tedious tasks to ensure that drivers' needs are seamlessly met. Much of the DMV's tasks involve renewing drivers' licenses and license plates. By using bots, such renewals can be fully automated and completed online. These bots are leveraged on DMV websites to simplify paperwork, saving people long waits in line and allowing the DMV to take on more applications or inquiries. 
Government Bots Can Handle Claims 
Another use case of hyper-automation that government bots specialize in is handling insurance or workforce claims. Insurers can fully automate claims processing tasks without human intervention by extracting data from different documents, understanding and analyzing claims to identify their alignment with specific customer policies, and automating transactions for legitimate/successful claims. 
Bots can also refer any processing requests for workplace claims made by employees to government HR departments regarding complaints and vacation requests, as well as reimbursements. 
Government Bots Leverage Emotional Intelligence to Get Results
One of the most engaging aspects of government bots is that they can sense emotions and respond in the appropriate tone to handle questions, showing a more human and passionate approach from the governments that leverage bots. 
With digital government services, bots can guide people online, helping them get to the information they seek quickly. Some bots can also certify planning processes and authenticate permits when handling more layered public queries that focus on technology. 
TechSur Solutions solves your problems with technology to automate your simplest and most technical tasks. Learn more about our adaptive artificial intelligence solutions and how bots can help you to modernize your operations in unprecedented ways. Get excited about the business opportunities you will generate!
Related Posts
73% of IT leaders believe that centralized/integrated technology systems must be a priority. Economic activities are taking...