The current White House Executive Order on transforming federal customer experience and service delivery set a new standard for government modernization, bringing with it an array of opportunities to streamline operations. Robotic process automation (RPA) and Artificial Intelligence (AI) have been identified as tools that can assist in the transition. Research indicates these tools can improve employee productivity, reduce administrative burdens, and increase citizen satisfaction by delivering more accurate and timely services.
Federal agencies are already beginning to experiment with robotic process automation tools, such as UiPath, to automate operations, including data entry, content management, and contact center workflows, providing faster access to data while reducing duplication of effort. By using automation technology like RPA and AI, these types of resolutions can bring many benefits. These include increased transparency and better insights into how citizens interact with governments digitally.  This leads to improved trust between citizens and their government organizations.
Understanding Robotic Process Automation for Government Agencies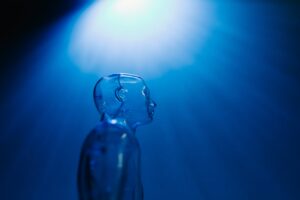 RPA technology is a major efficiency driver for government agencies as it expedites data processing, manipulation, and communication activities. Software robots form an integral part of RPA technology. These are virtual agents (AI-based software programs) that users can configure to learn and interpret existing computer-aided applications, allowing them to achieve these tasks with minimal need for direct human supervision.
With RPA, government agencies can automate many processes. Processes containing structured data and those with repeatable tasks and relatively consistent outcomes are particularly well-suited for automation through RPA. This means that organizations can significantly reduce the time and costs allocated for tedious manual labor like paperwork or data entry.
Over the next decade, we can expect to see a transformation of public sectors due to the increasing RPA adoption . According to McKinsey and Company estimates, by 2025, RPA could have a global economic impact as high as $6.7 trillion based on its ability to match full-time equivalent (FTE) employee output. Furthermore, it has been noted that 30% of employee working hours globally could be automated by 2030 – an indication that RPA leads to increased efficiency and cost savings in organizations. RPA is greatly beneficial, from increasing productivity and job satisfaction in employees to improving service delivery to citizens. 
The Benefits of
Robotic Process Automation
for Federal Government Agencies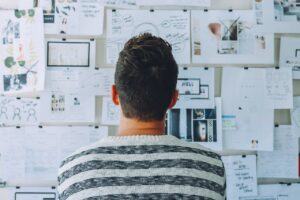 Robotic process automation helps government agencies to meet the demands of the twenty-first century by reimagining how they accomplish mission-critical tasks, in addition to providing enhanced services to citizens. RPA can bring about numerous advancements, such as:
higher capacity for work,

lower operational costs,

reduction or elimination of backlogs,

lower errorful outcomes,

improved compliance and auditing standards,

freeing up staff to execute more rewarding tasks.
Deloitte states that further improvements can be made by incorporating cognitive technologies such as machine learning, natural language processing, and speech recognition into RPA systems. These technologies allow for automated processes that otherwise would have required the perceptual and judgment capabilities of human beings.
Federal government agencies are increasingly realizing the value of investing in RPA technology. Here is how automation proposes leading benefits for them.
1. Improved Response Time
Robotic process automation is proving to be a valuable tool in meeting the expectations of U.S. citizens for on-demand, digital, and quick access to public services. Automation improves the customer experience by freeing government employees from mundane, repetitive tasks. This also allows them to perform higher-value work, such as directly addressing citizen needs. It is an effective method for agencies to reduce call hold times and abandonment rates in their contact centers. This further increases agents' time for problem-solving and providing quality service. Ultimately, this helps federal government agencies ensure citizens receive more personalized attention when they need it most.
2. Workflow Automation Increasing Task Achievability
Secure RPA offers an improved alternative to difficult and costly digital modernization efforts. It effectively connects disparate systems within the existing government infrastructure. RPA operates at the user level and can easily automate workflows between legacy and modern systems. This enables providing a low-cost solution that often increases the value of legacy systems. Furthermore, RPA technology allows agencies to securely move data from a legacy system into the cloud. Thus, this ensures consistent and secure data access without compromising agency compliance or security requirements. RPA serves as an effective tool to facilitate digital modernization and optimize existing systems within federal government functions.
3. Boosted Employee Experience
Automation technologies provide a way for employees to optimize and streamline everyday operation activities, providing greater agility and efficiency. RPA can identify redundancies in processes, freeing up time to create space for more meaningful tasks that add real value. As such, employees are able to spend more time focusing on projects that have direct impacts on those they serve. This shift in focus enables them to apply their skills, experience, and expertise in ways that make the greatest contribution to their organizations.
4. Better Compliance
RPA is capable of relieving pressure on existing resources that are being tasked with meeting compliance mandates. It allows agencies to efficiently and accurately review, process, and fulfill requirements by streamlining formerly manual processes. The resulting freedom from tedious manual labor results in stronger regulatory reach. Additionally, automation can dramatically reduce the time it takes to complete compliance-related paperwork. This will lead to faster resolution times for any potential conflicts arising.
Robotic Process Automation: The Transformation of U.S Government Agencies
Deloitte recently published a report showing the potential effects of utilizing robotic process automation (RPA) tools on medium-sized organizations, pointing to a $30 million savings in bottom-line impact for those organizations with $20 billion in revenue and 50,000 employees. These figures offer only a glimpse of the drastic potential this technology has to offer at an even larger scale – a government level. The U.S Federal Government boasts 2.1 million employees, many of whom are engaged in repetitive tasks that could potentially be automated to save time and money – not to mention the size of the annual budget is over $6.2 trillion. As this technology continues to improve, the fiscal implications for US government agencies could be staggering.
The future of public services has arrived. By using automation, federal agencies are meeting the demands of an ever-evolving society and creating a streamlined way for citizens to access services. By understanding the need for speed and efficiency, agencies can utilize automated systems which reduce the amount of manual labor often associated with traditional government operations. Moving forward, the adoption of automation will become increasingly essential for governments around the world looking to maintain their current services or expand into areas that weren't possible with manual processes.
TechSur Solutions uses RPA technology to automate repetitive operations in order to solve your challenges, allowing you to be an agency hero. Find out more about the enterprise RPA solutions we offer and our commitment to enhancing governmental operations.