We're pleased to share with our clients, partners, and the broader community that TechSur Solutions has successfully achieved ISO 9001:2015 certification! This is a significant milestone for our company as we continuously aim to improve our processes and deliver high-quality solutions.
ISO 9001:2015 is an international standard dedicated to Quality Management Systems (QMS). It sets the criteria for a QMS based on a number of quality management principles, including a strong customer focus, involvement of top management, a process approach, and continual improvement.
What This Means for Our Clients:
Consistency: Our processes and procedures have been audited and meet international standards. This means our clients can expect a consistent experience when working with us.
Continuous Improvement: This isn't a one-and-done achievement. The nature of ISO 9001:2015 requires that we continually review and refine our processes, ensuring we're always finding better ways to meet our clients' needs.
Customer Focus: One of the primary tenets of ISO 9001:2015 is maintaining a strong customer focus. This achievement further emphasizes our commitment to understanding and addressing the needs of our clients.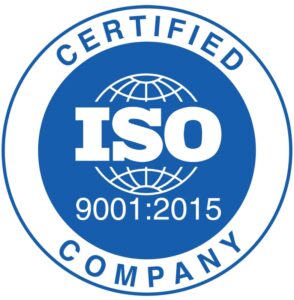 We'd like to thank our dedicated staff for their hard work in helping us meet this standard! Each employee's commitment to quality and customer satisfaction made this certification possible. We remain dedicated to our mission and our clients, always striving to deliver solutions that are not just technologically sound, but also tailored to the unique needs of each project.