Government agencies across the U.S. have rightly recognized the need for greater integration and innovation of new technologies, such as UiPath RPA, to meet the growing operational complexity. This is especially true with the significant workloads that agencies face. This includes multiple applications for government subsidies and persistent legislative changes while managing these responsibilities with limited staff.
As government agencies strive to provide their citizens and employees with the best possible experience, they increasingly turn to Robotic Process Automation (RPA) to achieve this goal. RPA technology is a powerful tool that can help automate repetitive and manual tasks, allowing government agencies to focus their resources on providing better services to their citizens and employees. 
UiPath RPA coupled with AI assists public sector organizations in rethinking the quality of citizen service and discovering new approaches to local, regional, and national problems. It has provided the government with various advantages, including positive performance for citizens, more efficient processes, and increased work engagement for government employees, allowing them to devote time to more significant responsibilities.
Here are some examples of how RPA can benefit government agencies and help them deliver better citizen and employee experiences.
Crucial RPA Use Cases in the Public Sector
The Uipath service is highly applicable in many government entities and procedures, making it a valuable asset for the public sector. The advantages are evident across five distinct areas, namely national governments, municipal governments, law enforcement, medical care, and education. The following list includes some of the most pertinent use cases from various public sector operations that can provide quality citizen services. 
1. Document Handling and Validation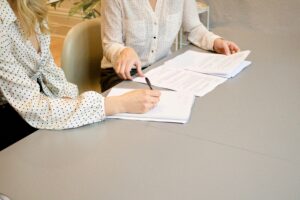 Document management and validation are essential tasks for public institutions and government departments. Even though these routine tasks are necessary for an agency to function correctly, they may take up the bulk of a shift, leaving the staff with little time to devote to the activities that can have a positive impact. 
According to a recent survey by Deloitte, 40% of Generation Z and 24% of millennials would quit their job within two years if they considered it to be uninteresting and repetitive. Quick turnover rates can cause havoc within governmental departments as quickly finding replacement employees can be costly and time-consuming. Therefore, it is essential to use Uipath RPA and AI to streamline mundane and monotonous document-handling jobs. Round-the-clock software bots can significantly speed up documentation analysis, extraction, entry, and storage. These bots can also improve the quality of service and lower the capital expenditures associated with document processing and validation.
2. Reconciliation and Reporting
All public sector organizations have varying requirements for reconciliation procedures and assets. Therefore, a robust and adaptable staff is necessary to achieve these objectives using this procedure. Automating these operations with RPA bots leads to effective resource utilization and substantial savings, and can improve comprehensive monitoring, ledger account reconciliation, and the activation of current assets. Agencies can upgrade or downscale processes using the Uipath service without issue. Optimizing efficiency can improve public services to benefit employees and citizens alike. 
3. Financial Management and Audit Trail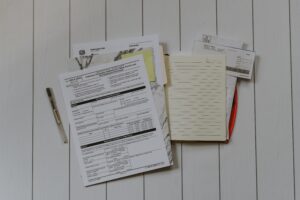 For government sectors to succeed and provide improved citizen services, automating these rule-driven operations is essential. RPA can assist government departments in managing finances with high precision and accuracy. Eliminating keyboard inaccuracies can lead to nearly risk-free  audit preparation. Uipath RPA can manage finances quickly and without error for numerous tasks such as transaction monitoring, invoicing, and expenses.
Today, the public sector struggles with providing the level of service that citizens expect. Legacy systems and time-consuming procedures are mostly to blame. RPA can help the public sector achieve new levels of effectiveness and accountability, allowing for more efficient and productive processes and transforming the government into a digital entity.
4. Delivery to Citizens
Government agencies must establish strategies for providing swift and effective citizen-focused services. However, it would be challenging to meet the quality of the criteria demanded by the general public. This challenge is commonly caused by the time-consuming procedures associated with processing and distributing funding, response, monitoring, and fulfillment. 
Maintaining the citizens at the center of government service, RPA can decrease or eliminate numerous barriers to achieve quick and practical outcomes. The U.S. State of Federal RPA December report claimed the "federal RPA community has reduced over 1.4 million hours of low-value work across the [U.S.] government to date." An automated system like this, for example, could handle the backlog of VA applications. 
Conclusion 
The public sector has been leveraging the power of robotic process automation (RPA) to increase efficiency and productivity, saving time and money. RPA can reduce the expenses associated with labor-intensive tasks such as report generation or data entry by automating them for faster completion. RPA enables staff to focus on mission-critical work over monotonous operations while maintaining compliance standards without compromising accuracy or speed. The government agencies that adopt RPA are well positioned to augment their internal processes, improving citizen and employee experiences.
TechSur Solutions uses RPA technology to automate repetitive operations to solve your challenges, allowing you to be an agency hero. Contact us today to find out more about our enterprise solutions and our commitment to enhancing governmental operations.